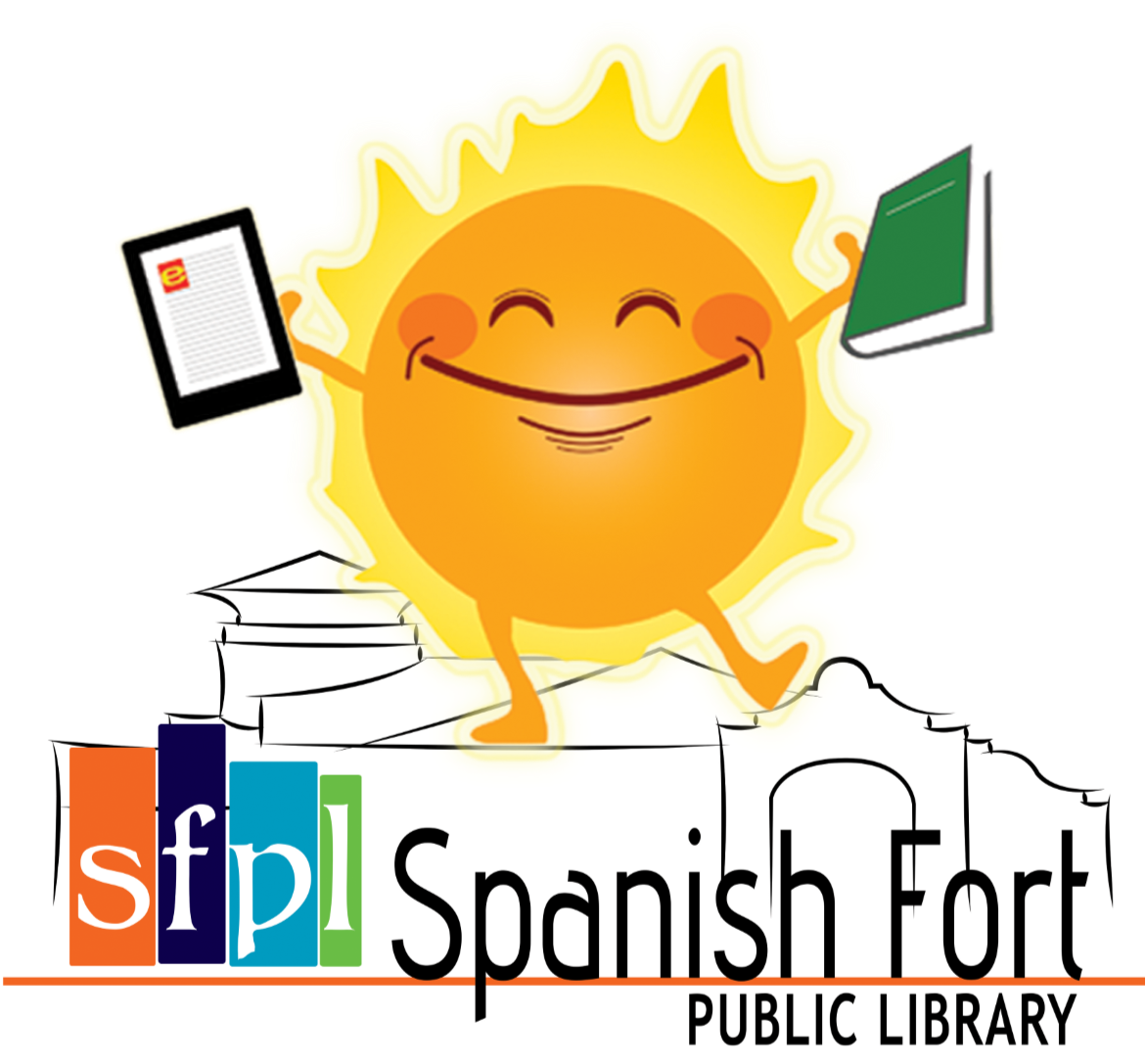 Select any of the documents below to access the SFPL Kids summer reading printable activity sheets or pick up your copies at Spanish Fort Public Library*
For every BINGO you complete, you will earn a chance at a prize! All Bingo sheets should be turned in the week of July 27 - July 31, 2020
*please check online for library open hours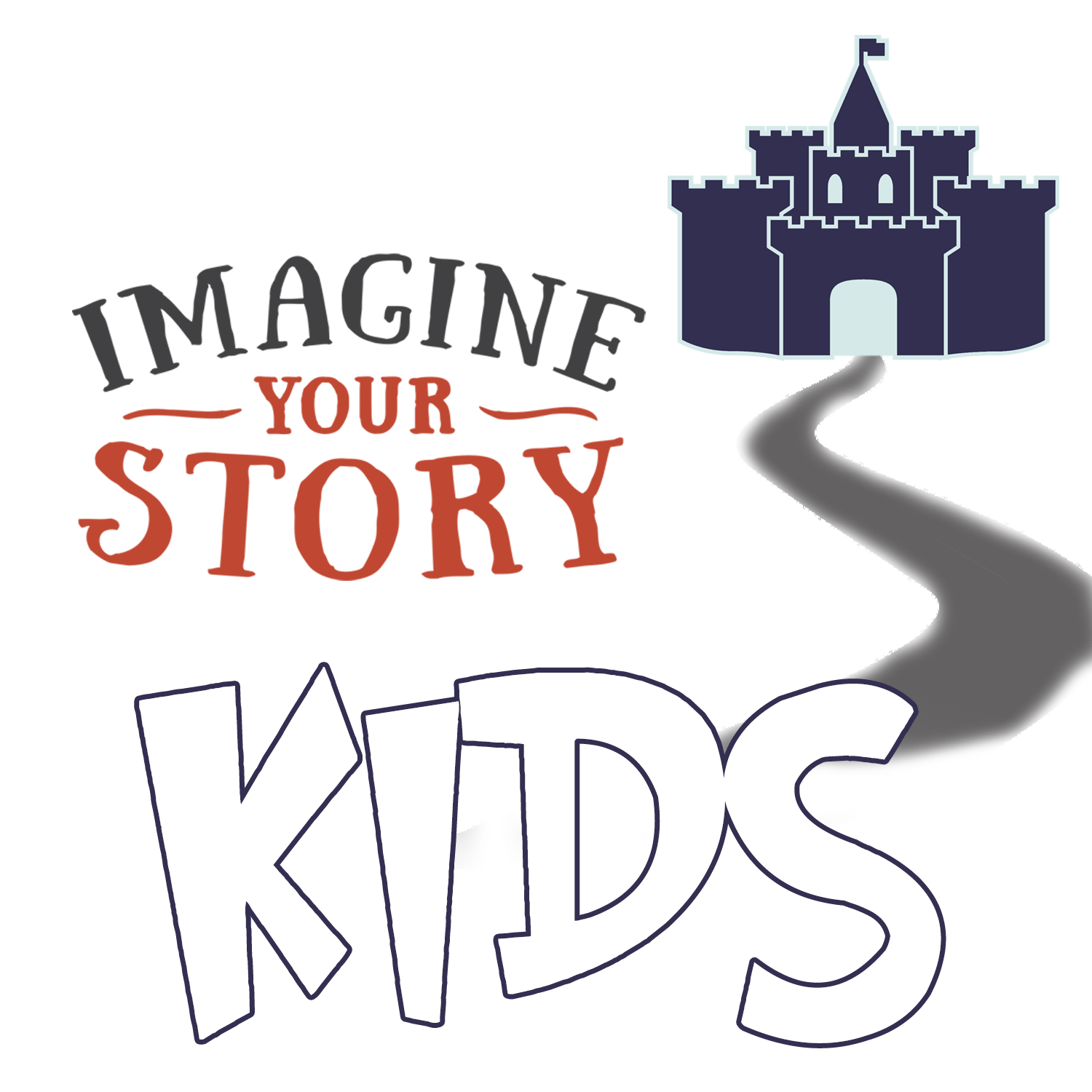 HOW TO PLAY:
1) Sign up for summer reading! Click here if you haven't done this yet.
2) You can print your BINGO sheets from the links under "SFPL Imagine Your Story 2020" or request them at the library when you pick up your summer reading bag
3)Explore this website! There are so many things to do and prizes to win!
4)Try an Escape Room! Print out a Scavenger Hunt! Explore a mansion!
5)If you need some book ideas, try some of the book lists below!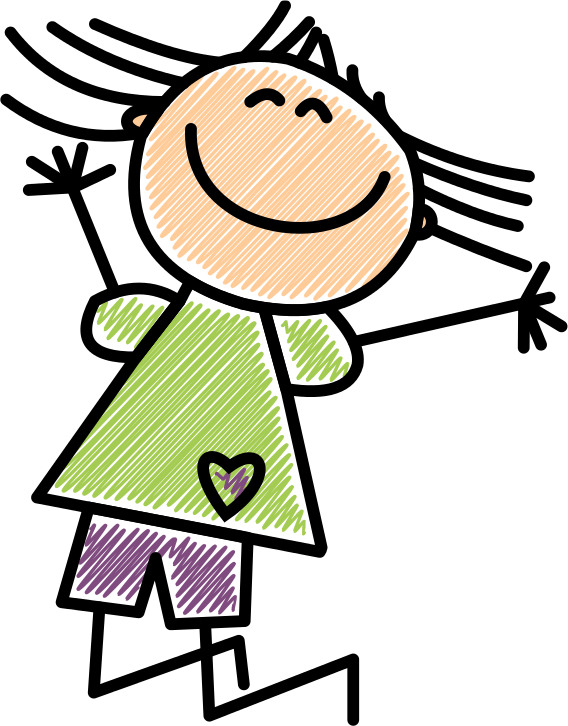 We will see you at the library!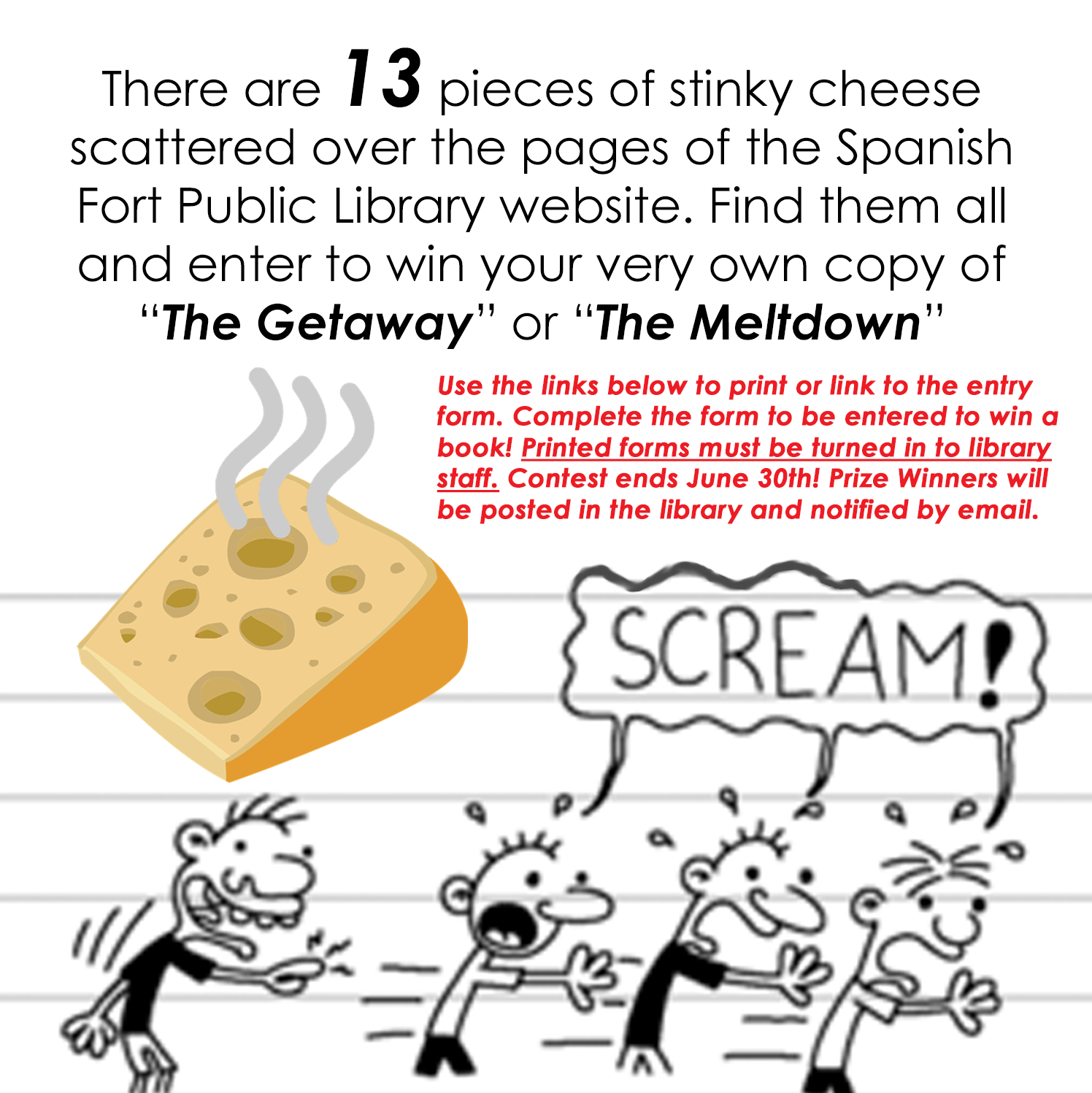 The first participants of the Stinky Cheese Contest will earn a Diary of a Wimpy Kid button! After you have submitted the entry form, ask an SFPL staff member for yours! Supplies are limited!