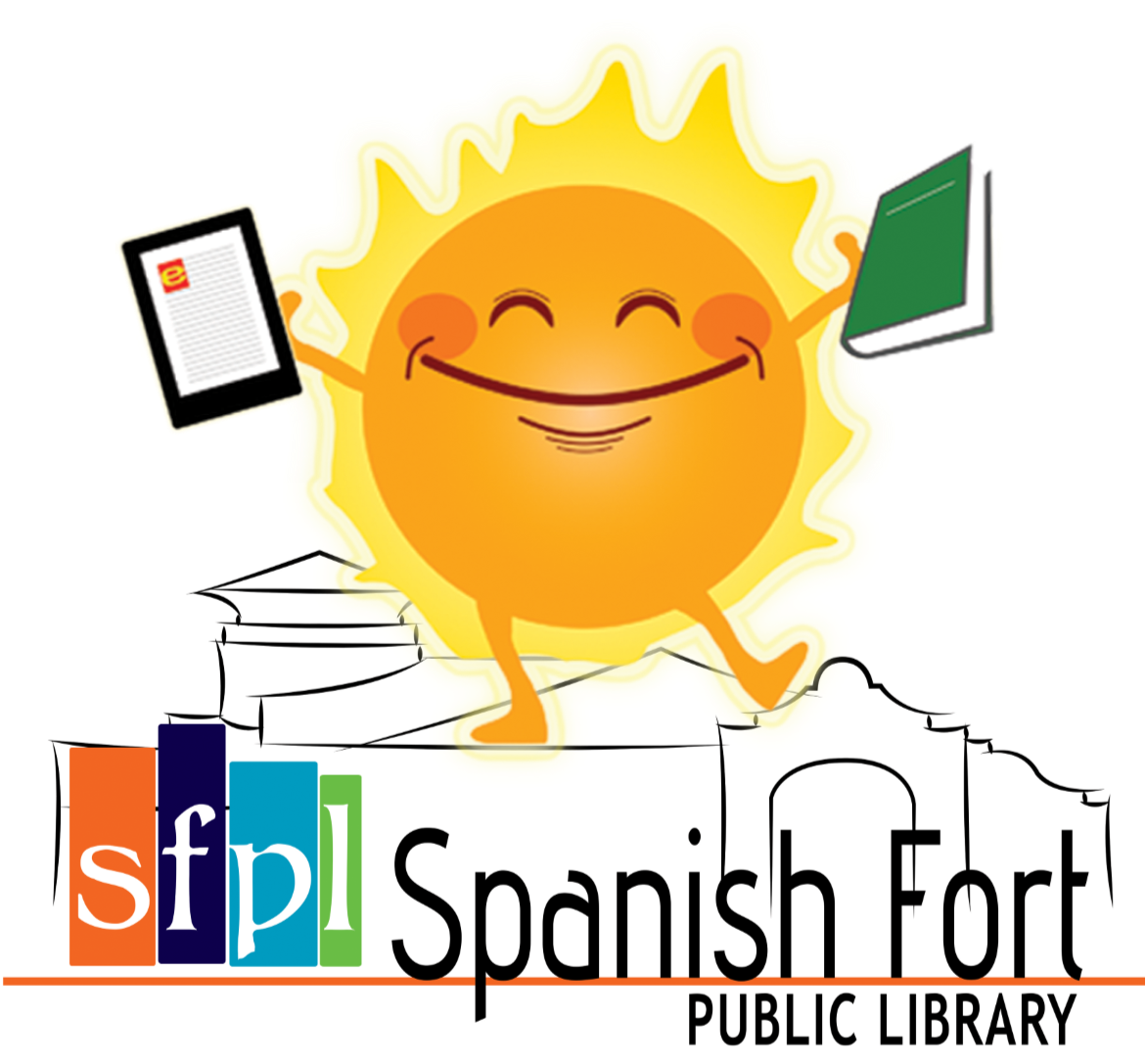 For many teen readers, their local public library is the only space offering free access to age-appropriate programs, resources, and expertise in their community. The need for these offerings is present all year; it is vital libraries to include teenage content in summer reading programs.
Benefits of a teen summer reading program include:
- Having high levels of literacy are needed for higher education and future employment
- Most standardized tests that teenagers will take include a reading comprehension portion.
- Many teenagers find enjoyment in reading
Select any of the documents below to access the SFPL Teen summer reading printable activity sheets or pick up your copies at Spanish Fort Public Library*
*please check online for library open hours
SFPL Teen Summer Reading Printables
How to Participate in SFPL Imagine Your Story Summer Reading 2020:

1) Print out or come by the library and pick up your BINGO sheets

2) Complete at least one row (5 spaces vertical, horizontal, or diagonal) on the BOOK BINGO or the STUCK IN YOUR CASTLE BINGO sheet. When you turn in your BINGO sheets, each completed row on a BINGO sheet in will earn 1 raffle ticket for Summer Reading Prizes. Feel free to print out extra sheets.

3) Participate in other activities and programs on the site to earn more raffle tickets and more chances to win a prize!

4) Spanish Fort Public Library will accept Summer Reading BINGO sheets during the week of July 27, 2020 -July 31, 2020 ONLY.
For resources and inspiration to complete your summer reading BINGO activities click on any of the image grids below to learn more!
Two separate studies released in 2009 found proven psychological benefits to playing the game Tetris.
- January 2009 study reported that playing Tetris could reduce the impact of viewing traumatic scenes, perhaps because the game disrupts retention of painful memories. That makes it a promising treatment for post-traumatic stress disorder. It is such an effective distraction that it can help reduce cravings in dieters and addicts seeking to kick the habit.
- September 2009 results found that that one's brain activity becomes more efficient the longer one plays Tetris. The more proficient a player becomes, the less glucose the brain consumes for energy to fuel cognition.
Imagine what you could be...

Once you've thought about the subjects and activities you like best, the next step is to look for careers that put those interests to use.
Use the Occupational Outlook Handbook to search by a variety of filters. You can even select the current lists of "Highest Paying", or "Fastest Growing" jobs.
Summer jobs, internships, and volunteering experiences give teens a leg up on their peers.
Your search is about more than earning some extra credits or extra cash – it could give you the competitive edge you need to get more and better jobs in the future. Prospective employers and college admissions like applications that show concrete evidence of a will to work, self-discipline, and community service.